Each week, the children's ministry team encourages the kids to experience God from His story (using various Bibles that are age appropriate); invites them to dig deeper into the story through activities and play; and respond to what God is saying through creativity!
At CCkids, we want the kids to experience a sense of God, have a sense of belonging, and to feel invited into the life of God and into the life of His family here at church.
Nursery, preschool, and children in K-5th grade are welcome to join us in person during the 9am service every Sunday! Throughout the school years, our preschoolers through 5th graders begin church in the sanctuary with the adults. We worship together as a family and then the children are dismissed to the Ministry Center just prior to the sermon.
Your first visit
Here's what to expect when visiting CCKids for the first time:
Children under 2 years of age can go directly to our Ministry Center (61 Cedar Ave. #1) located right next to the church. They will be registered there. All other children should go to the church with their families. In the lobby you will find the CCKids registration ipad. Someone will be there to help you register your child for the first time. Each child will receive a name tag and there will be one pick up tag per family.
Parents should go up to the Ministry Center following the service to collect their children - and don't forget to bring that pick up tag with you! Your child's safety is very important to us!
Following Visits
Once you and your children are in our data base, you will just type in their names on the CCKids ipad and their name tags and pick up tags will print. Adults have their own ipad for registration. All tags are printed at our print station, located in the lobby.
Pastor Cheryl Lavornia, our pastor of Discipleship and Strategic Ministry Development, is leading our CCKids ministry team.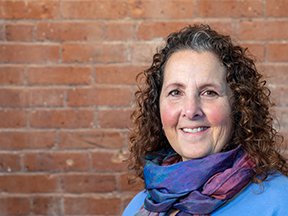 Got questions?
If you have further questions concerning our CCKids experience or visiting Christ Church with children, simply click the button below and get in touch with us!